One Man Behind Many Faces
Hearing stories from those Prince worked with during the past few decades, it's become abundantly clear that he operated his business in a way unlike any other. There were no applications or interviews; employment and collaboration was simply the natural result of incredible humans following their passions. His faith in the ability of those who exuded this raw talent and infectious energy allowed Prince to keep his output strictly artistic and constantly evolving. Martin Homent's experience working with Prince fit seamlessly into this structure.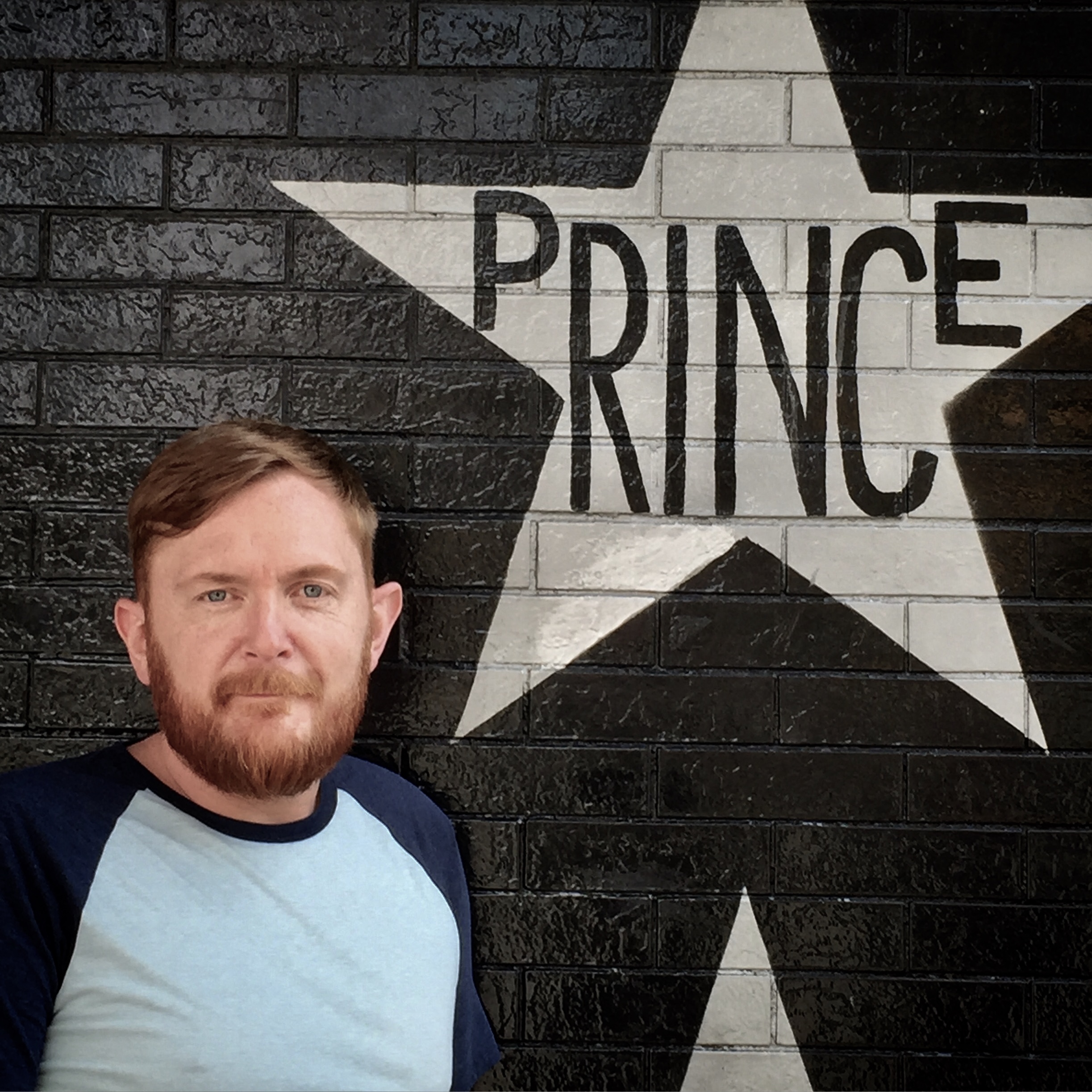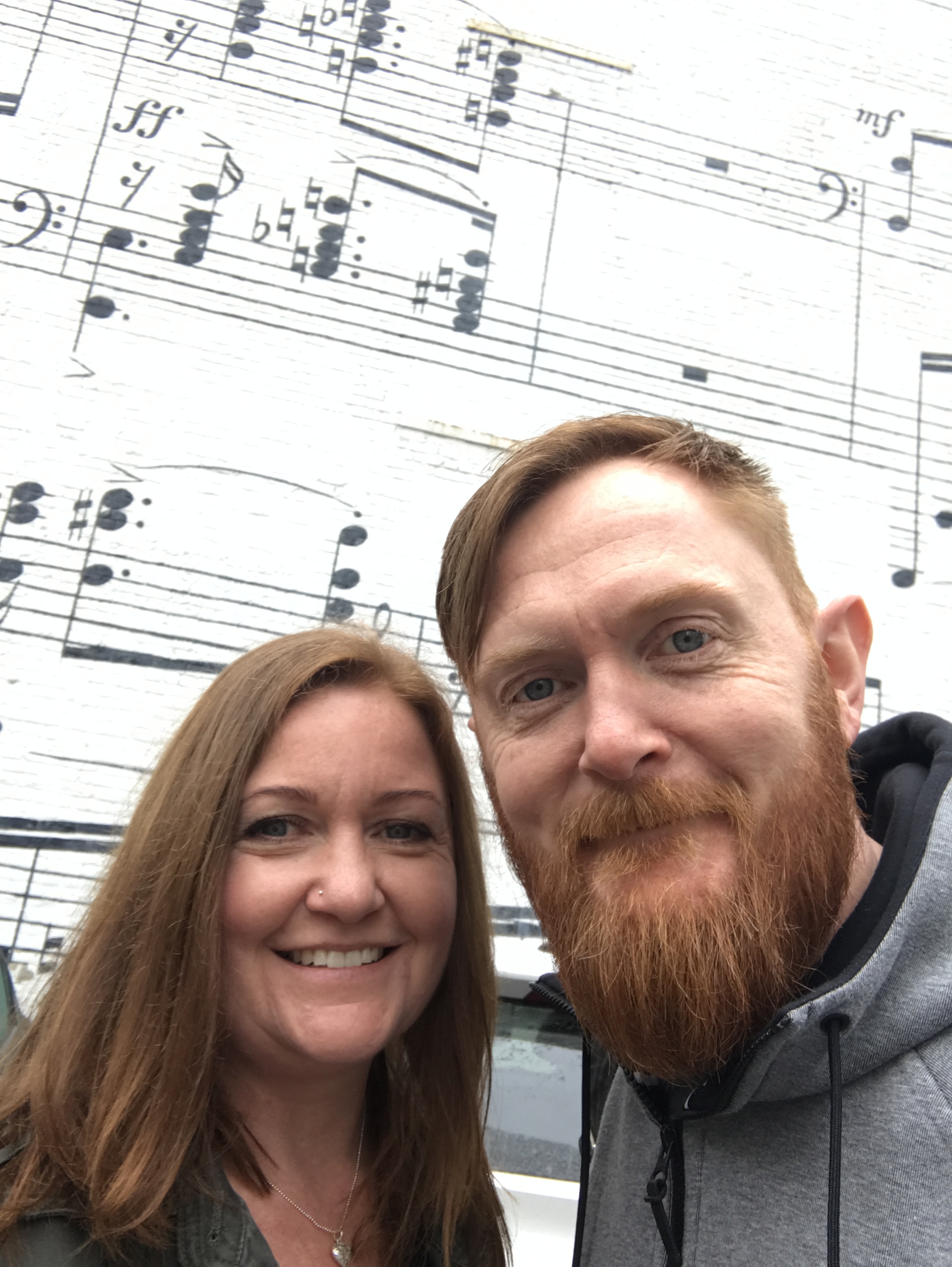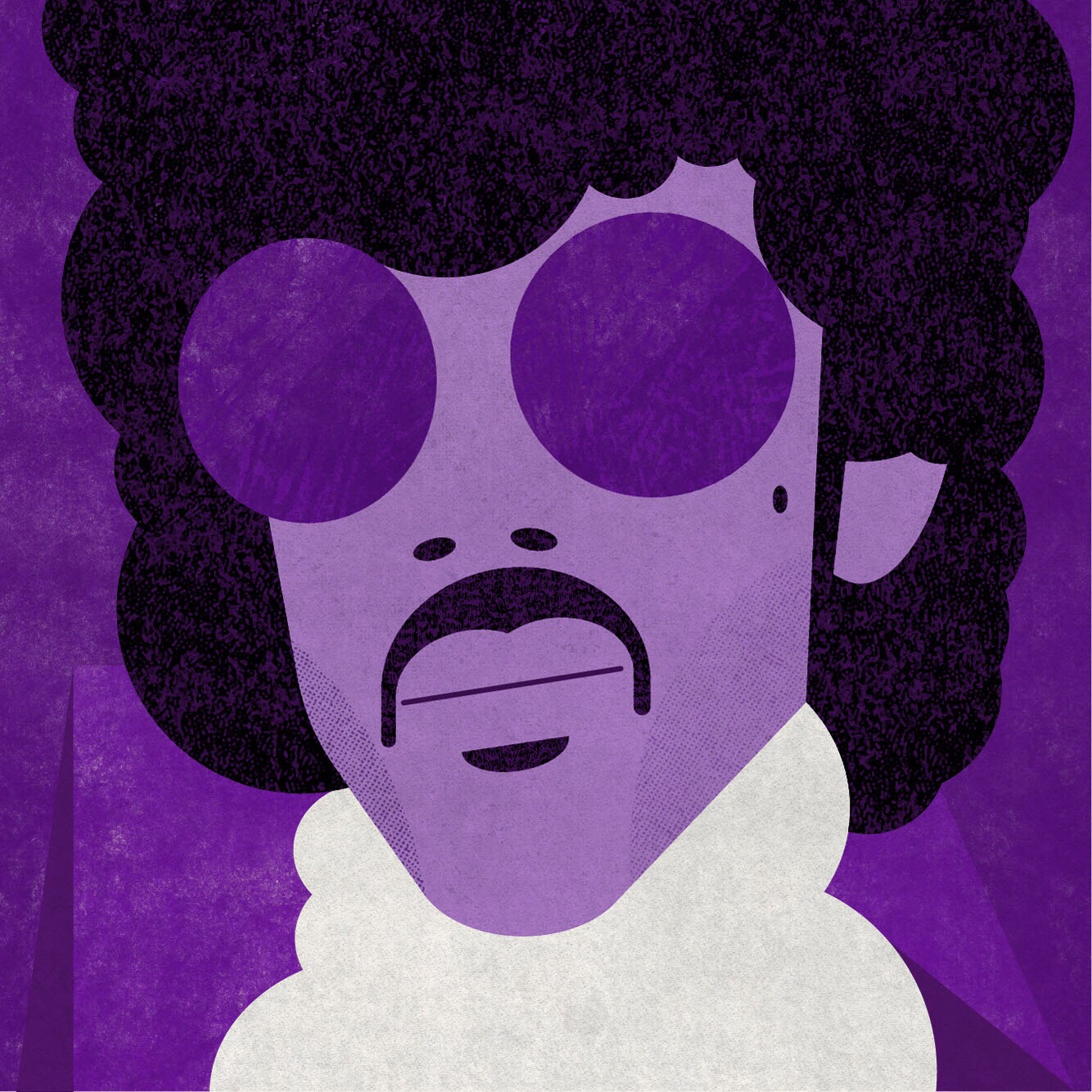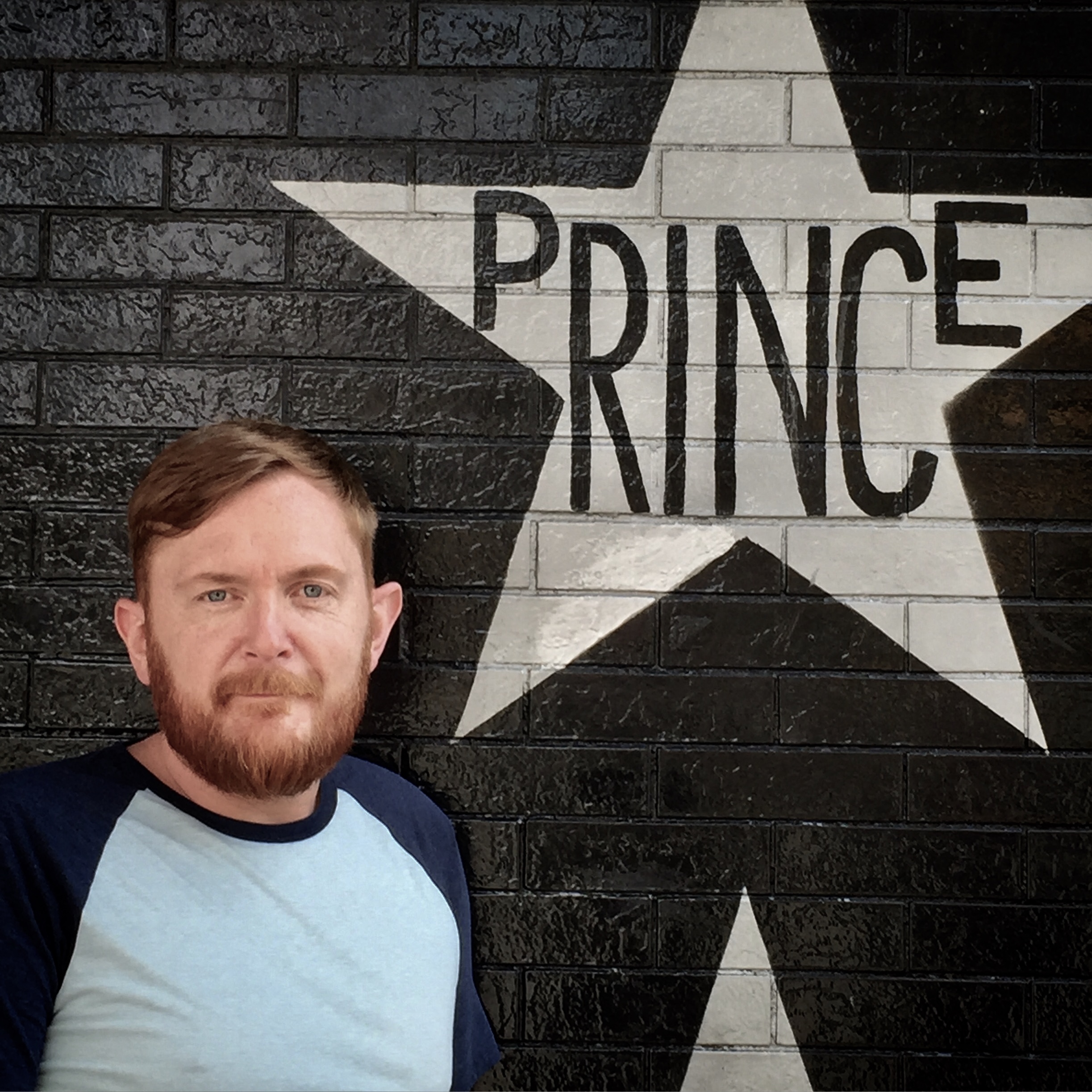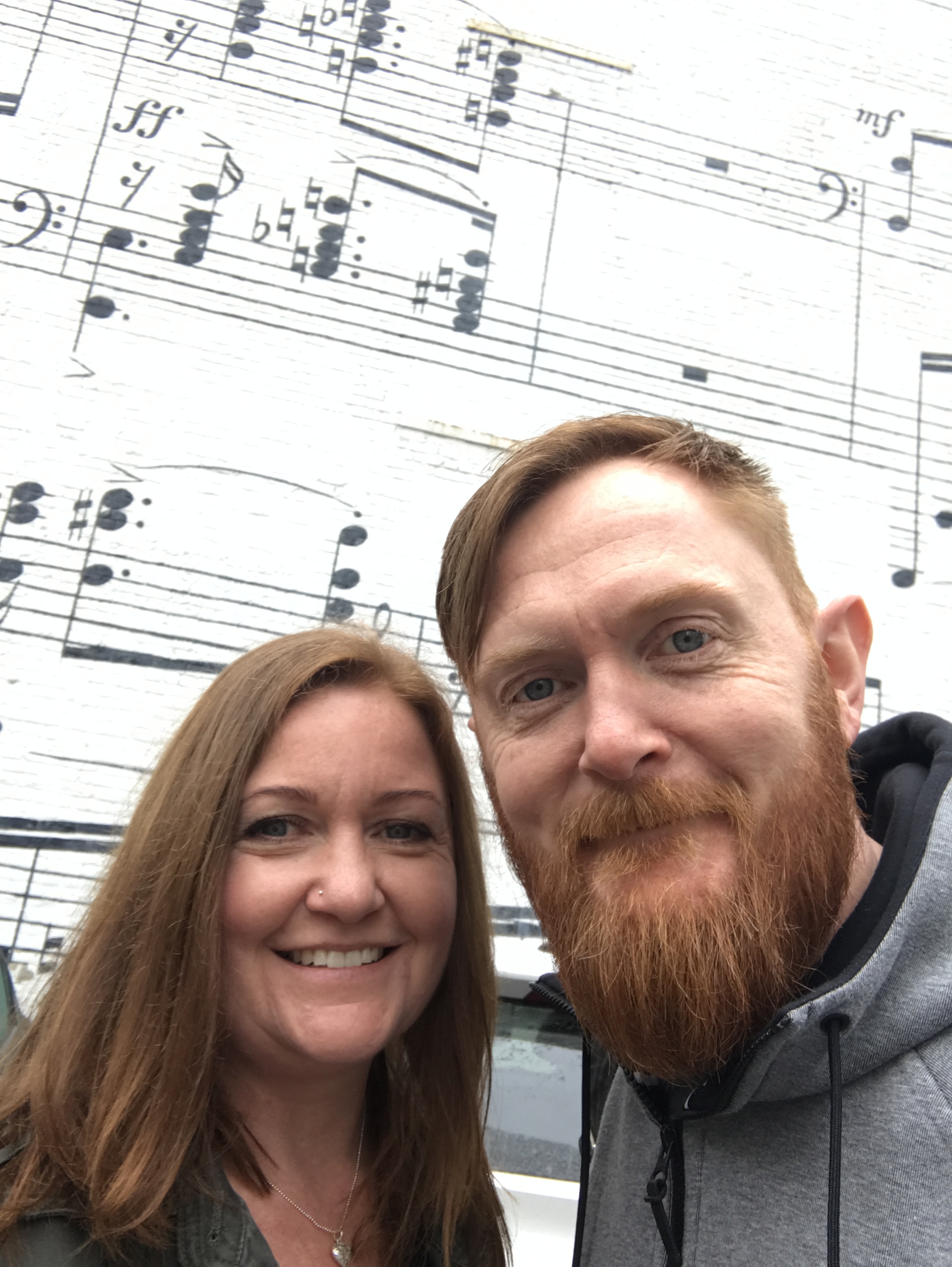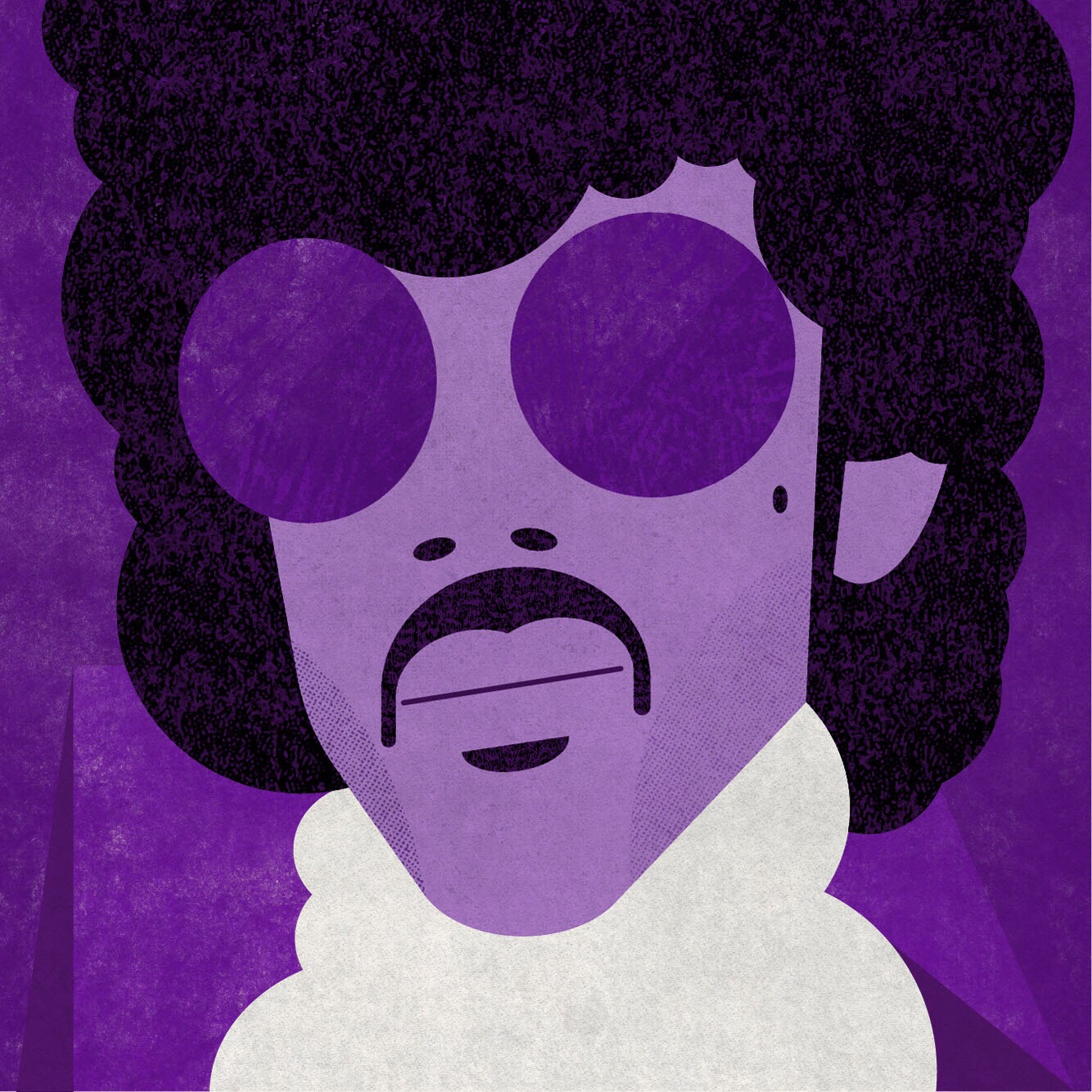 From a young age, the universe slowly guided Martin into his role of creating The Many Faces of Prince series and the incredible cover art for both HitNRun albums. At the age of nine, Martin heard the constant sound of the 1999 album being played by his sister. The sound and look Prince presented to Martin's senses was so incredibly unique that he didn't quite know what to do with it. By the time Purple Rain was released, Martin loved Morris Day and the Time and drew parallels between their "battle" with Prince in the movie to his relationship with his sister's musical tastes. Prince's performance of "Computer Blue" was one that stuck with Martin. "It was unlike anything anyone had ever done, and I was mesmerized. And started to understand what being a pioneering, fearless creative person really was."
After Purple Rain, Martin and his sister started to explore the music Prince had released before 1999. The diversity of the music and Prince's ability to play everything himself left Martin in awe. Now into his early teenage years, Martin watched eagerly as Prince redefined himself again and again with Around the World in a Day and Sign 'O' the Times. With the concert film released in 1987, Martin finally realized that his sister recognized real genius the first time she saw it, whereas it took Martin slightly longer to admit she was right.
Prince's influence followed Martin through his schooling right up to his final project. Coincidentally, Graffiti Bridge held the number one spot on the charts that year, and Steve Parke's remarkable cover art inspired Martin to create a cover for a theoretical new Prince album. Before attempting the art, he put in the work to understand the record industry and how music is paired with visuals to create a cohesive work of art. Needless to say, he aced the project, and it started the preparation for future work that Martin couldn't have ever anticipated.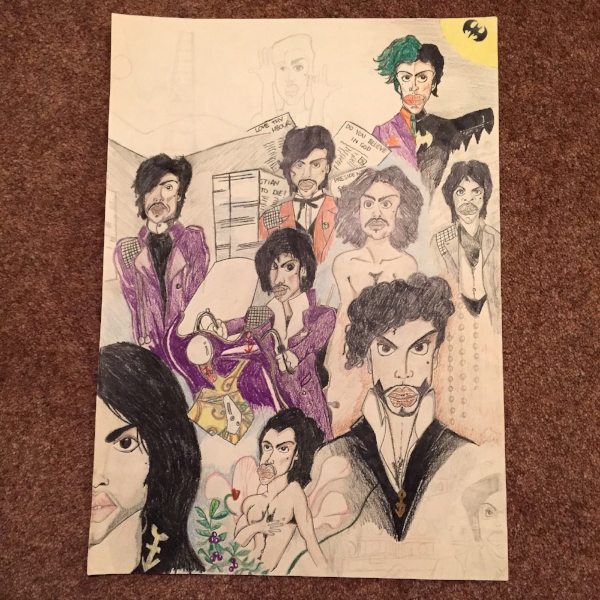 After college, Martin started his career in Advertising as a Creative Director at an agency in London, but what Martin refers to as his "proper job" isn't exactly what we're here to discuss. The beginning of Martin's journey from a fan to a Prince collaborator is one only he could describe:
"After years of developing adverts for many brands, I wanted to dedicate some time to a personal project. For a long time, I had the idea I called 'the many faces of Prince' – where I would create a portrait of Prince for every year he'd been in the music industry. I just never found the time to do it. I then thought 'I've got to make time for this or it'll never happen.' So every Sunday morning, I got up early and made time for it.
"As a lover of type, I'm fascinated by shapes and simplicity and felt that I could explore using this method to create a style of portraits. I wanted to depict Prince's look each year with just shapes and sum up a lot with minimal elements. I did a quick test of Prince with his Art Official Age look as he'd just released that album. I shared the image on Instagram and thought no more of it.
"The following day, I woke up and checked my messages. Surprisingly getting one from Paisley Park. I felt pretty nervous and then thought it may be a practical joke. I quickly found out it wasn't and that Prince was interested in what I did. It was (and still is) unbelievable that he'd even seen my work, let alone liked it."
From there, Martin continued his Many Faces… series and was always focused on creating the next portrait. As more projects and opportunities came his way, Martin was always thankful to Prince for giving him the creative freedom to stay true to his own artistry. His portraits were used across Prince's social media channels and were a cohesive element on the pages of his 3rdeyegirl band members. The simplicity of Martin's art lent itself perfectly to the idea of using avatars for online purposes and created space for Prince to post photography from other artists such as Nandy McClean and Madison Dube.
Over the two-year span of Martin's time collaborating with Prince, they created a plethora of amazing work, but Prince generally chose which pieces were used and when they would be used, sometimes without Martin's direct knowledge. Every time Prince announced a new project that used Martin's art, it was a shock to see his work in unexpected places.
The first in a series of powerful interactions with his own art was in the Spring of 2015 when Prince announced the single, "Baltimore," in memory of Freddie Gray. When news outlets picked up the story of the new song, it was still being mixed, resulting in the use of Martin's art for the single to represent the story. Martin recalls, "it felt very surreal seeing it used for the first time and an honour for it to be a part of something so powerful." Fox, CNN, USA Today, MTV, Okay Player, BBC News, and the Guardian were all displaying Martin's art, and he frantically took screengrabs of all of it.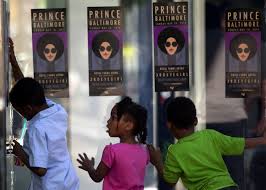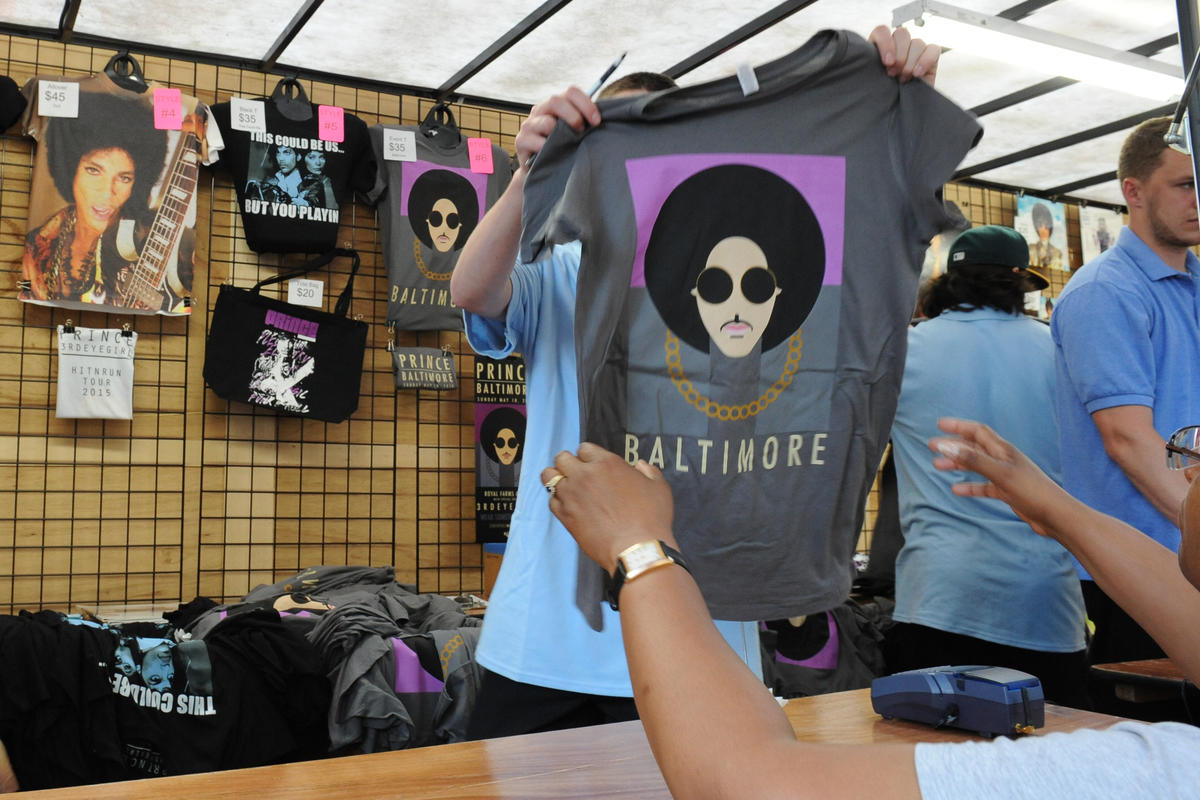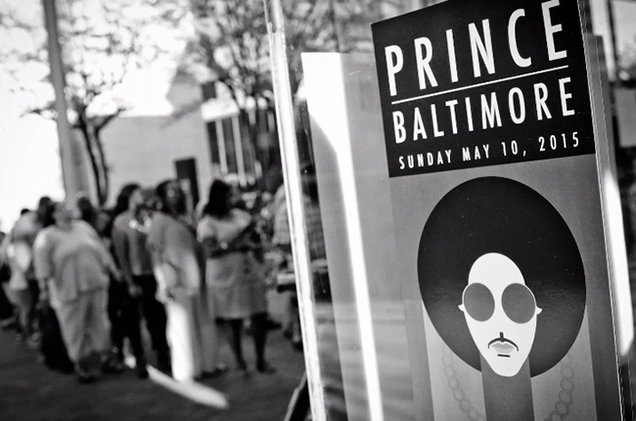 In September 2015, Martin visited Minneapolis for the "International Dance Party" and release of HitNRun Phase One, for which he designed the cover art (eerily reminiscent of that school project, huh?). As he sat in the MSP Airport, advertising for the album flooded the terminals, newspapers, and online news sites; it even completely took over the Rolling Stone website. Already overwhelmed by seeing his creations recognized so publicly, Martin became teary-eyed when someone sent him a picture of his art on display in Times Square.
Prince continued to use Martin's work through his Piano and a Microphone tour. At the final performance at the Fox Theater in Atlanta, 40 portraits from Martin's The Many Faces… series served as a backdrop for the show, parting way for Prince's silhouette during his entrance. A picture was soon after released of Prince sitting at his new, custom Yamaha piano at Paisley Park with a matching tunic featuring Martin's design, with the same collage of portraits in the background. For Prince's last party at Paisley Park, he even covered the huge symbol on the doors in the soundstage to create a fresh canvas on which to project Martin's "Moon Fro" design.
Since Prince's passing, Martin has continued to make time for his passions and has created more artwork for major events at Paisley Park such as the re-opening in October 2016 and The Celebration 2017. "I loved how the same team of people were involved and think they did a great job at a very difficult time. I'm honored to continue to be a part of that team." Prince-related artists such as Mono Neon and Ida Nielsen have also featured Martin's work on their album covers and social media pages. Martin continues to stay in touch with the team at Paisley Park and hopes to create new work and maybe release some of the older projects that have yet to be seen by the public.
When Prince's energy left this planet, unfortunately so did his control over his work. Fans around the world lost access to purchasing official merchandise with Martin's artwork on it, and others found an opportunity to make a quick buck at Prince-related tribute events. Aside from the issue of people stealing his art and trying to make a profit, Martin's biggest issue with bootleg products is in the quality and the relationship between artist and supporter.
"I think people should only get the best quality work (as the artist intended) for a fair price that rewards the talent, and bootlegging doesn't do that. I very much sympathize with Prince's view on bootlegging. I'm sure he also wanted the best quality for everyone and a more direct relationship with his fans. However, I do find it touching when I see people making their own things based on what I've done. I've seen children in school paint a Prince portrait and also a whole art class make one too. There also seems to be a lot of cakes and cookies inspired by The Many Faces… work. It's great to see others inspired to create something of their own."
Martin's time working with Prince taught him some key lessons about harnessing his own creativity and allowing the universe to take control of his path. When that voice inside tells you to create, don't brush it off or procrastinate. Let that creativity flow! You never know who's watching and inspired by you. Secondly, every time you release that creative power, don't try to slow it down, "everything you make is a chance to push yourself." And finally, Prince showed Martin that truly anything is possible. Through the world he created at Paisley Park and populated with just the right people with the perfect amount of passion and creative energy, Prince convinced everyone around him that anything and everything could happen. And it usually did.
"To have been even a small part of Prince's creative world is something I never imagined. I've always said I loved everything he did – I just didn't expect he'd return the favour."
Martin's Prince-related artwork can be viewed at martinhoment.com/prince where he will soon be adding more work as well as stories behind the art.
Win a print of Martin's artwork!
Share this article AND comment here or on the corresponding link on the People of Paisley Park Facebook page by October 15th to enter to win an autographed purple risograph.